Fourteen Year Old Calumet Farm Bourbon is one bottle that has a noble look to it, with gold and black details featured on the labeling. A bourbon bottle to proudly add to your collection. Before we discuss the bourbon presented in such a regal fashion, let us talk about Calumet Farm.
Finding a simply elegant bottle led to my first purchase of Calumet Farm Bourbon several years ago. The 86 proof whiskey did not feature an age statement, but at the time, I was fascinated by individual bottles I had not seen locally. I knew there was a connection to thoroughbred horses, but I did not fully realize the rich history of Calumet Farm.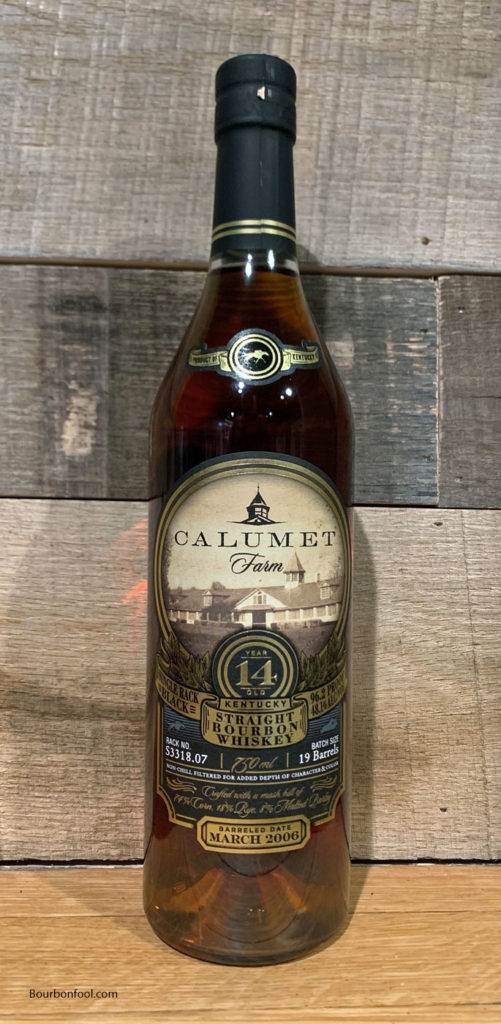 Named After Baking Powder
William Wright, the Calumet Baking Powder Company founder, began Calumet Farm in 1924. This Lexington, Kentucky location is in the heart of bluegrass horse county. What started as a small farm is now more than 700 acres dedicated to champion thoroughbreds' breeding and training. Even if you are not familiar with the sport of horse racing, you have to admire a farm that has produced many significant champions. Their official winners of the Kentucky Derby include Whirlaway, Pensive, Citation, Ponder, Hill Gail, Iron Liege, Tim Tam, and Forward Pass. Whirlaway and Citation went on to be Triple Crown champions.  In 2013, Oxbow won the Preakness Stakes and brought Calumet Farm its first winner of a triple crown race since 1968.
The Birth of Calumet Farm Bourbon
Not only did thoroughbred racing return to prominence in 2013, but it also signaled the first release of Calumet Farm bourbon. This bourbon was a small batch product with a limited release. They continue to select barrels from a stock of well-aged Kentucky bourbon. By sourcing their bourbon, they can bottle and sell bourbon older than their whiskey brand itself.
14-Year-Old Calumet Farm
The bold label on this bottle screams information. It tells me the barreled date for my bottle is March of 2006, and it was in rack number S3318.07. The whiskey inside is non-chill filtered for added depth of character and color. The batch size was nineteen barrels, and the mash bill consisted of 74% corn, 18% Rye, and 8% malted barley.
Sampling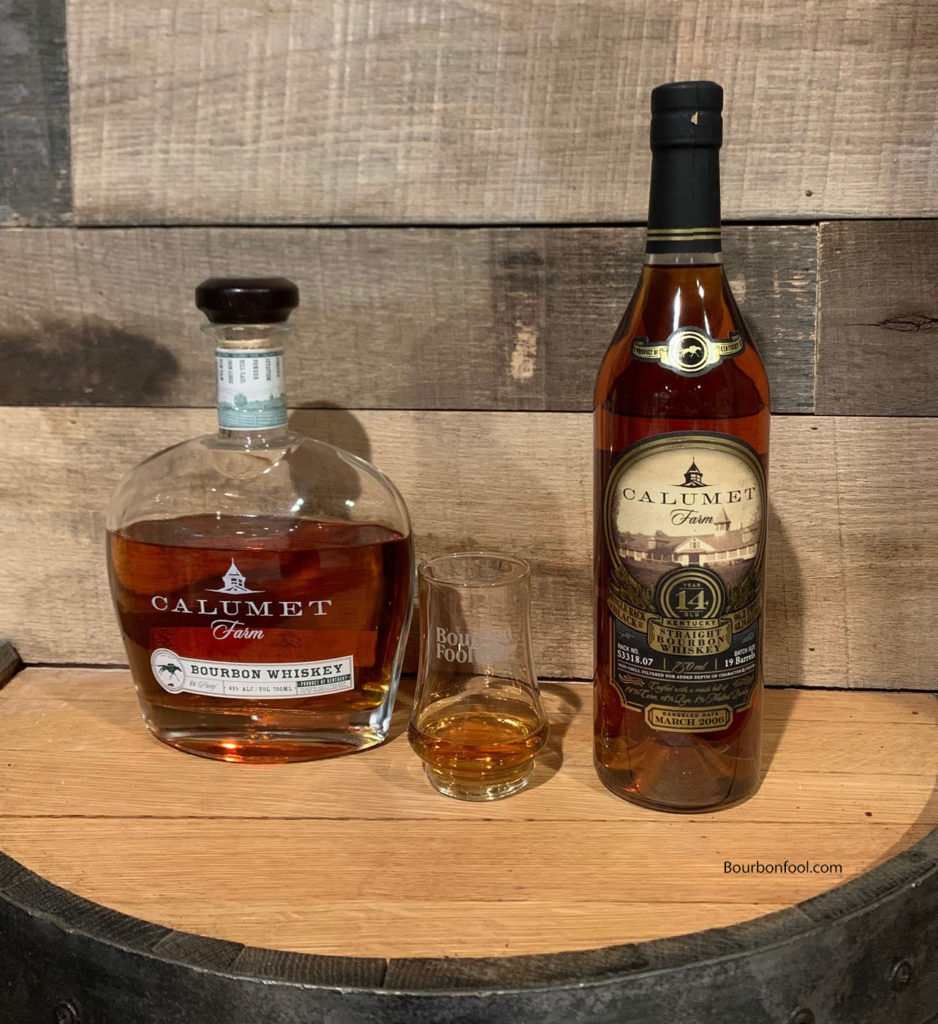 The nose was attractive with hints of cherry, anise, and light cream with a  spicy flavor of oak and dried fruit. The finish is not overly long but enjoyable. This 14-year-old bottle will be relatively hard to find, and it is not inexpensive. However, seeing a bottle with a bold label and a fantastic connection to champion thoroughbred horseracing makes drinking Fourteen Year Old Calumet Farm Bourbon so enjoyable.