Evan Williams the Man and His Bourbon
Evan Williams, the man, and his bourbon is one of the great Kentucky bourbon stories. Promoted as the first Kentucky distiller, Evan Williams was also a notable businessman as well as a politician. He founded the first Kentucky Distillery in 1783 near the Ohio River.
Born in Wales, he migrated to Kentucky around 1780 and established residence in Louisville. He became a Louisville trustee as well as wharf master for the busy port city. Wharf master was a necessary position to ease overcrowding in the harbor.
By 1801, he had three stills licensed by the federal government and was known to ship whiskey by flatboat down the Ohio River. His story can be seen and experienced at the Evan Williams Experience located in downtown Louisville.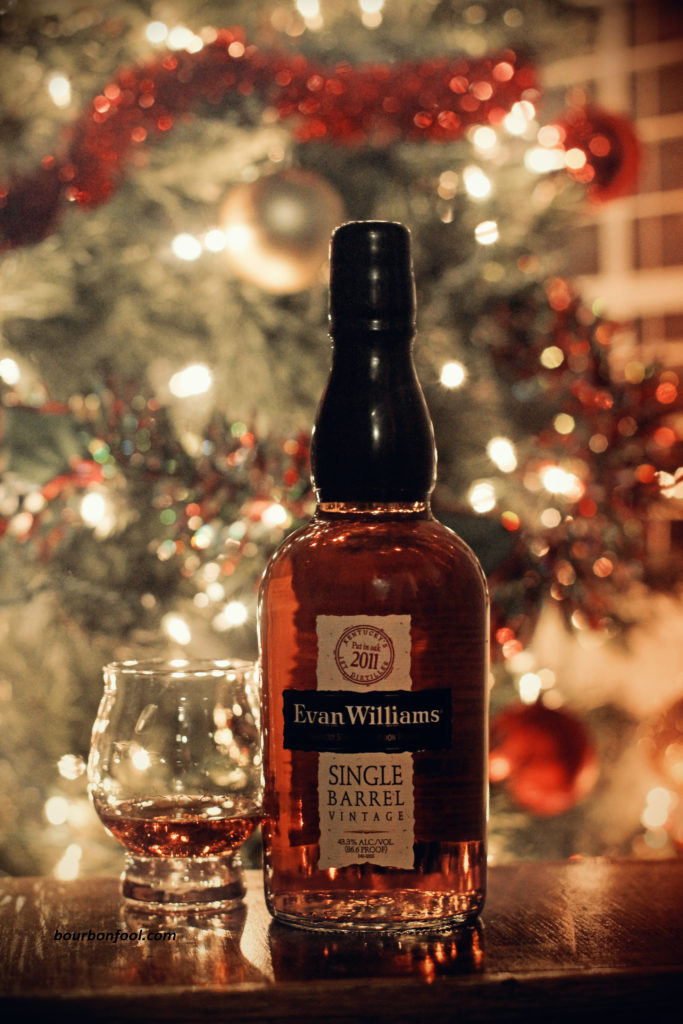 Evan Williams Bourbon is a product of the Heaven Hill Distillery located in Bardstown, Kentucky. Heaven Hill is known for many familiar brands of bourbon, including Elijah Craig, Larceny, Heaven Hill, Fighting Cock, Henry McKenna, and Old Fitzgerald, to name a few. For today's story, we will look at the Evan Williams bourbons and taste a bottle of their single barrel vintage.
The family of bourbons includes Evan Williams black label which is Kentucky straight bourbon bottled at 86 proof and is a very popular selection and is prominent in many home bars.  Evan Williams's white label is a bonded bourbon which means it is 100 proof. Evan Williams 1783 is a small batch bourbon bottled from less than 200 barrels. The small-batch commemorates Evan Williams's first commercial distillery.
Evan Williams Single Barrel
Evan Williams Single Barrel Vintage is an 86.6 proof bourbon that has won numerous awards, including whiskey of the year. These bottles are unblended and hand-selected by the master distiller. My bottle featured the following information. Barreled on July 13, 2011, and placed in barrel number 1023. The bottling took place on July 23, 2019.
The bottle is elegant and sealed with black wax and my first take on this bourbon after opening was a robust bourbon with floral notes. It has a beautiful amber color and features some bold flavor including nuts and some smokey char. The single barrel is a good mature bourbon.
The Evan Williams brand also features some unique offerings, including Evan Williams Honey, and seasonal favorites Kentucky Cider and Southern Egg Nog. The Egg Nog is especially popular at this time of the year.
Evan Williams Bourbons have a large and devoted following. You can visit and sample Heaven Hill Bourbons at their Whiskey Row Louisville location or in Bardstown. We have visited both but are anxious to return to their Bardstown location to see their ongoing renovations to their visitor center and their attention to enhanced visitor experiences.
Evan Williams, the man, and his bourbon is a little bit of history and some really good bourbon.  These are low rye mash bills with a higher corn content.  Try the single barrel; I think you will enjoy it.  I drink my bourbon neat, but this whiskey I enjoyed with a single large ice cube.
Merry Christmas and Happy Holidays!
Enjoy your holidays with friends and family.  A little bourbon will warm up any gathering: Merry Christmas and Happy Holidays to all of you.