In today's fast-paced bourbon marketplace David Nicholson Reserve equals good value. You can have a bourbon that does not break the bank for around forty dollars and provides an above-average drinking experience.
Bourbon hunting
Recent trips through Kentucky have resulted in a quest to find good bourbon. When solid performers are getting hard to locate, I decided to discover what I will call hidden values. Bourbons that are above average, do not break the bank, and are readily available.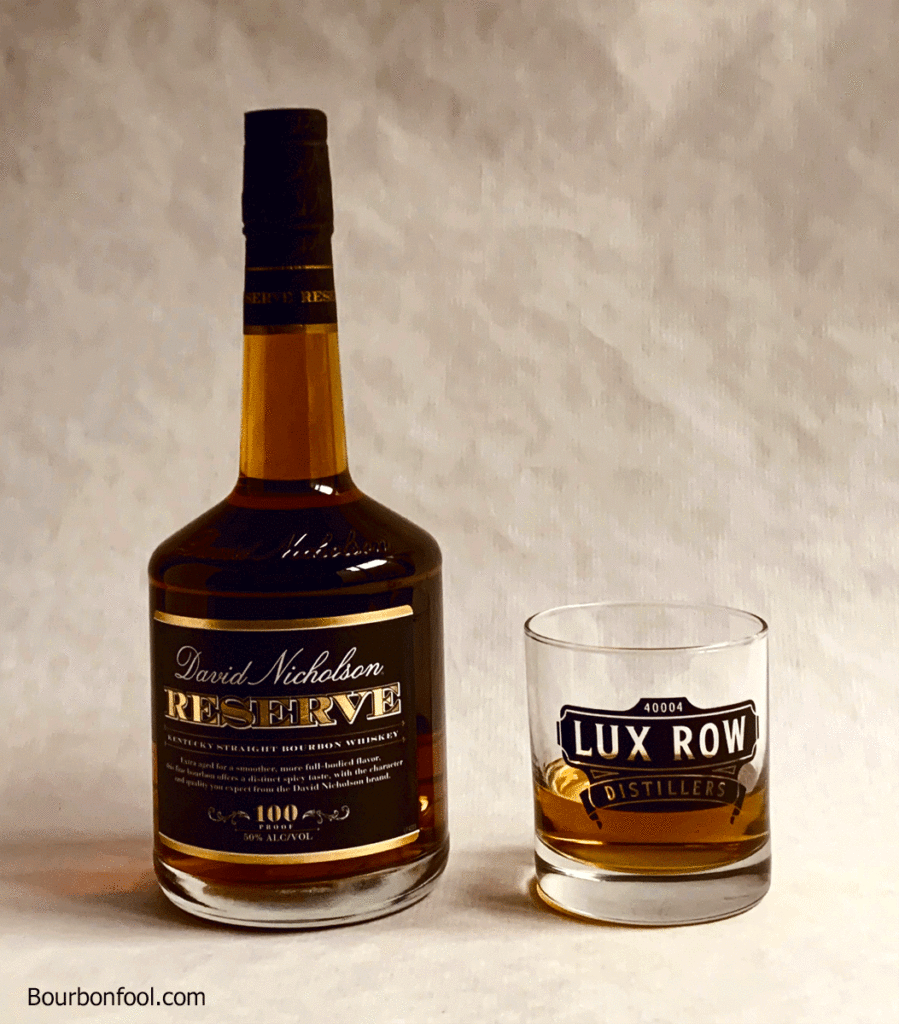 One hundred proof Kentucky Straight Bourbon Whiskey
David Nicholson Reserve is a sourced bourbon distilled and aged in Kentucky and bottled for Lux Row Distillers in Bardstown, Kentucky. If you have not already done so, make a point of visiting and touring this modern addition to the Kentucky Bourbon Trail. Not only can you find David Nicholson bourbon there, but they are also home to Rebel Bourbon, Old Ezra 7, and the Blood Oath Series. Rebel bourbon is not a typo but the new name for the former Rebel Yell brand. If you have not experienced Lux Row, you can find out more about the distillery here. Remember to make your tour reservations early. Lux Row has become a popular destination on the Kentucky Bourbon Trail.
Tasting
David Nicholson Reserve is not overpowering and not highly complex. It is a solid bourbon that can be sampled neat, on the rocks, or in a cocktail. The nose or aroma is not memorable, but you will get some toffee, spice, and ever-present vanilla on your palate. Again, we will not always find the next bourbon of the year, but this is a steady daily drinker at a reasonable price. Note that this is a rye bourbon which is different than the David Nicholson 1843 bottle. 1843 uses wheat as the flavoring grain, so there is a notable difference between the two varieties.
The history
As a grocer, David Nicholson was a real person who sold whiskey from his store in St. Louis. In the mid-1800s, he was probably a rectifier or blender and not a distiller. Luxco purchased the brand in 2000. This brand is 175 years old, but many people have probably not tasted it. David Nicholson Reserve equals good value and is an enjoyable everyday classic rye bourbon.