During this time of the year, there are many festive gatherings and it may be a good time to have some bourbon trivia to dazzle your friends. Here are ten trivia questions I hope you will enjoy!
Basil Hayden Kentucky Straight Bourbon is a popular light-bodied 80 proof bourbon produced by Jim Beam. The name is easily recognizable, and this bourbon is available for purchase in most liquor stores. Do you know Basil Hayden's real first name?
The popular Kentucky Bourbon Trail began in 1999 and was the creation of the Kentucky Distillers Association. At that time, only eight distilleries were part of the Kentucky Bourbon Trail. Can you name them?
Many bourbon followers know that O.F.C. Distillery became Buffalo Trace and that Burks Distillery is now known as Makers Mark. Do you know which modern distillery operated as Labrot & Graham?
The very popular Blanton's Bourbon is known for its grenade shaped bottle and its unique stopper featuring a racehorse. Each stopper has a letter, and the complete collection spells Blanton's. However, letters were not originally on the Blanton's stoppers. What year did the letters first appear?
Kentucky is home to most of America's bourbon production. This state, also known for thoroughbred horses and bluegrass farms, carries a unique designation shared with only three other states. What is it?
Currently, there are 17 Bourbon Distilleries on the Kentucky Bourbon Trail. When you complete the trail and get your passport stamped by each location, what do you get for completing the passport?
Based on a retail survey in 2018, what brands of bourbon made the list of 20 best selling whiskey brands in America?
Barton's Distillery is located in Bardstown, Kentucky, and was recently in the news because of a catastrophic collapse of a barrel warehouse. What was the name of the distillery before being renamed Barton's?
When it comes to distilled spirits, what do the following names have in common? Butt, Standard Hogshead, Puncheon, Port Pipe, and Bloodtub.
In question number one, we asked you what the first name of Basil Hayden was. He is also the inspiration for another famous bourbon, do you know which one?
The answers are located below the picture.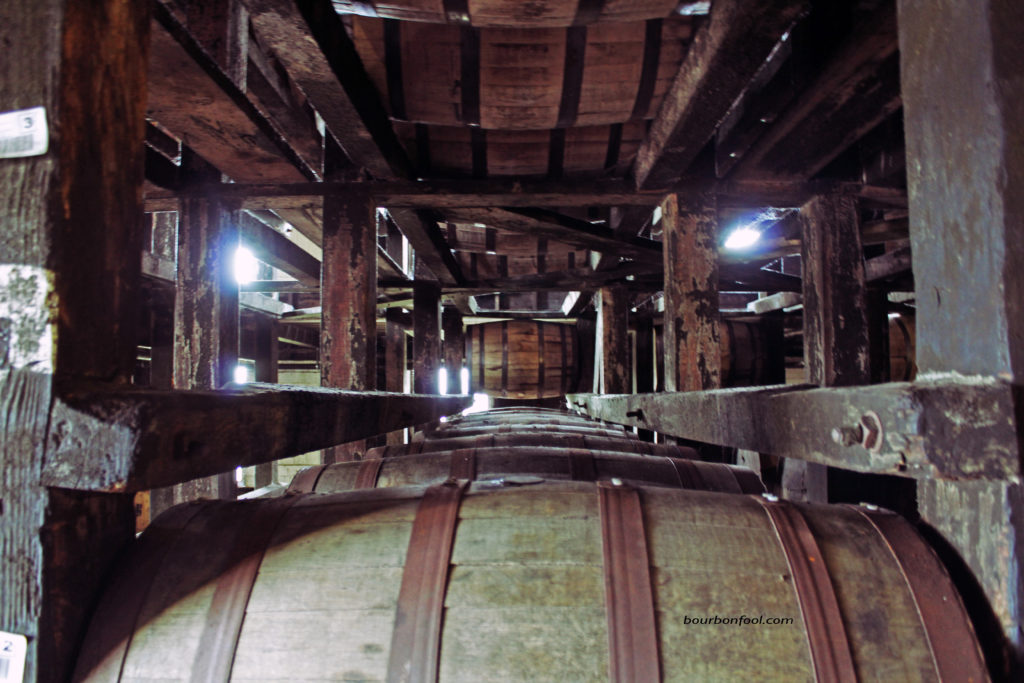 Basil Hayden was Meredith Basil Hayden Sr.
The original Distillery members of the inaugural Kentucky Bourbon Trail were: Woodford Reserve, Makers Mark, Heaven Hill, Tom Moore, Buffalo Trace, Four Roses, and Wild Turkey.
Labrot & Graham became Woodford Reserve Distillery in 2004.
Blanton's began using letters in 1999.
Kentucky, Massachusetts, Pennsylvania, and Virginia use the term commonwealth in their official state names.
Currently, you will receive an Official Kentucky Bourbon Trail Tasting Glass. Originally, you would receive a tee shirt indicating that you completed the trail.
Bourbons in the top 20 listed in descending order: Jim Beam White Label, Makers Mark, Evan Williams, Wild Turkey, Bulleit, and Woodford Reserve.
The Barton Distillery was known as the Tom Moore Distillery as recently as 2008.
These are terms for various sizes of a wooden cask. An American standard barrel holds 53 gallons when full.
Basil Hayden was the inspiration for Old Grand-Dad Bourbon, which was created and produced by his grandson Raymond Hayden.
I hope you enjoyed this little bit of bourbon trivia to dazzle your friends. During this holiday season, enjoy yourself and remember bourbon is best experienced with friends.