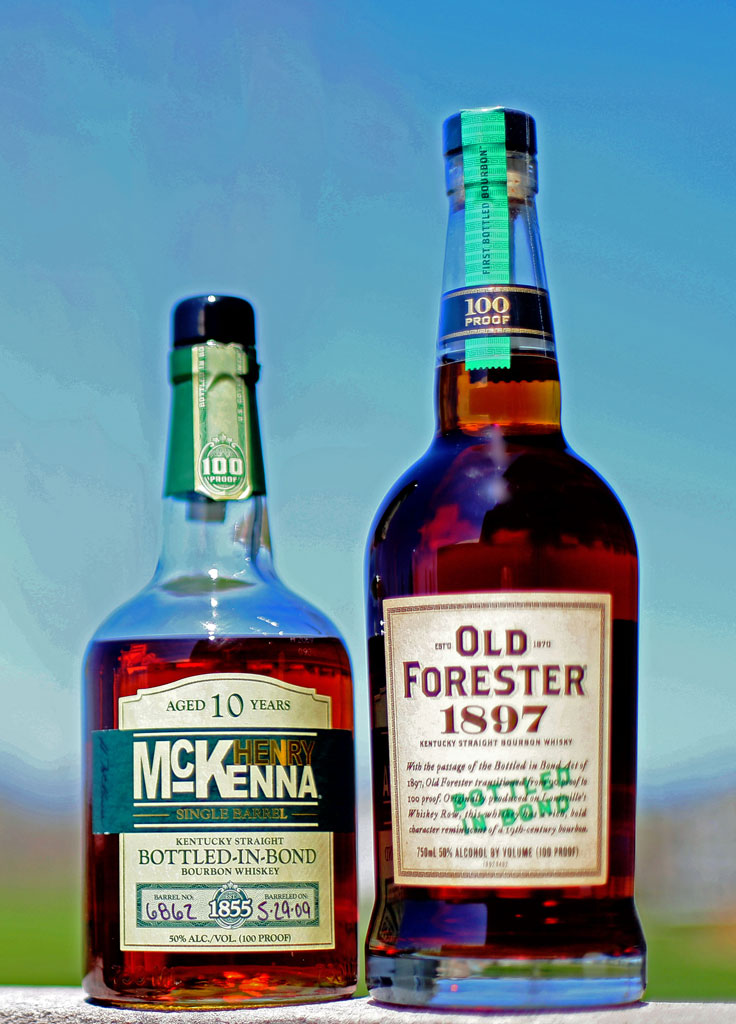 BIB additions to the list of ten bourbons you should have.
This week we are adding two bottled in bond additions to my list. So far, we have listed four distinctive bourbons to our list of 10 bourbons everybody should own. They are Noah's Mill, Russell's Reserve, Maker's 46, and Michter's.
Henry McKenna 10 year old
I have previously written the backstory on Henry McKenna Bourbon. However, it makes this list for a couple of reasons. First, it is a 10-year-old bourbon. In an era when many distillers are removing age statements from their bottles, I like the fact that Heaven Hill continues to sell Henry McKenna as a mature ten-year-old whiskey. To read more about the history of Henry McKenna, please select this link.
The bottled-in-bond designation indicates the bourbon is 100 proof.
The aroma can be weak with hints of caramel with some oak.
The flavor is distinctively citrus to me with orange peel front and center. I also get some vanilla.
The finish is short but enjoyable.
Old Forester 1897 Bottled in Bond
Another choice from the Old Forester family of bourbons is 1897 Bottled-in-Bond. I like this bourbon because it is consistent, will work great in cocktails, and you can drink it neat. It is bold and a throwback to bourbons of the past.
100 Proof
I enjoy the aroma picking up honey and some smokiness.
Flavor features caramel and oak with that sweet honey. Decent mouthfeel.
The finish is long and enjoyable
These two BIB additions to the list of ten bourbons you should have increased our total to six.
They are:
Noah's Mill from the Willett Distillery
Russell's Reserve from Wild Turkey
Maker's 46 from Maker's Mark
Michter's from the Michter's Distillery
Henry McKenna from Heaven Hill
Old Forester 1897 Bottled in Bond from Old Forester