Bardstown Bourbon Company Discovery Series may be the best bourbon you have never seen. It is not available in every state; however, with a simple search, the BBC website will show you where it can be purchased. Bardstown Bourbon Company Discovery Series is a robust whiskey that will not disappoint you. It is a blend, but a blend sourced from two Kentucky bourbons and one Indiana bourbon. The percentages and state of origin provide transparency.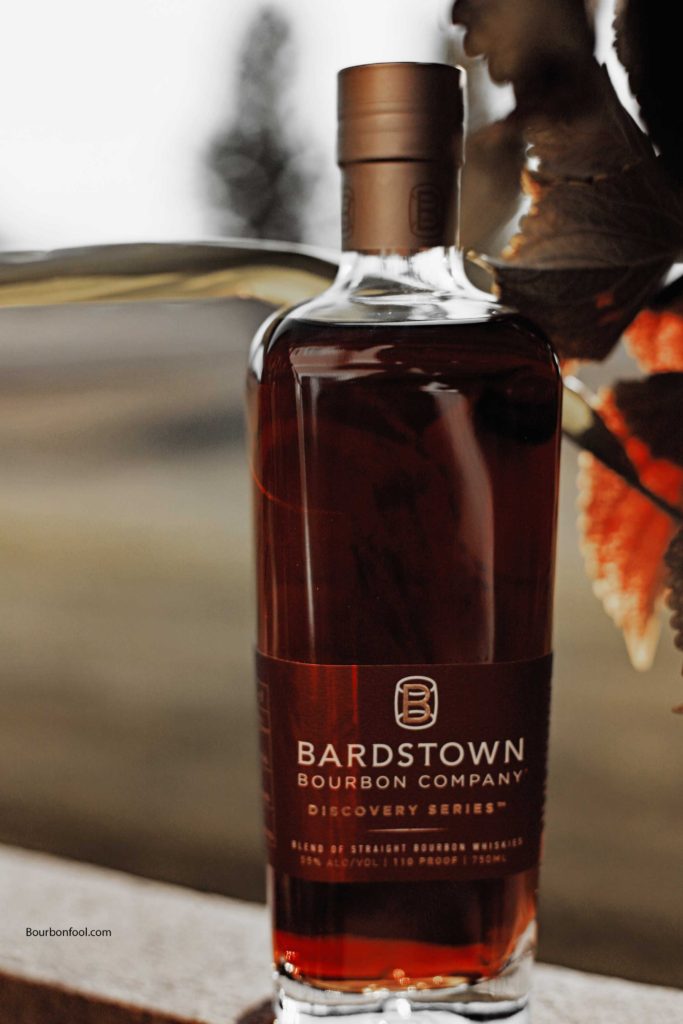 Blending bourbon
There are a lot of whiskey blends and sourced products in the marketplace. There is a growing amount of people that create custom blends in the privacy of their own homes. However, Bardstown Bourbon Company takes blending to a new level with its Discovery Series.
I was fortunate to be able to sample their Discovery #3 during our recent visit. We purposely planned to stop there so that we could enjoy lunch. Not only are they creating great bourbons, but their culinary offerings are incredible. They changed the name of their restaurant from Bottled & Bond Kitchen and Bar to The Kitchen and Bar at Bardstown Bourbon Company. We shared their Country Hams with Bourbon Grains platter that included locally cured hams, delicate cheeses, bread, and house-made corn chips. The perfect light fare to pair with bourbons.
Located in Bardstown
As the Bardstown experience continues to grow with the addition of new distilleries, Bardstown Bourbon Company has become a must-visit location. However, even now, during the slow down of Covid-19, reservations are necessary. We arrived for lunch without reserving a table, and all of the indoor seating was full. Luckily, they had spots available on their comfortable outdoor patio.
Discovery Series Three
The three mash bills included to make up Discovery Series Three are:
From Indiana, 13-year-old bourbon made up of 75% corn, 21% rye, and 4% malted barley.
From Kentucky, 13-year-old bourbon made up of 74% corn, 18% rye, and 8% malted barley.
And a ten-year-old bourbon from Kentucky made up of 75% corn, 13% rye, and 12% malted barley.
I will tell you this is a smooth and sweet bourbon, especially at 110 proof. The aroma is floral and sweet with wood notes. I tasted a blend of honey and caramel, some nuttiness, with rye spice. I also taste hints of vanilla and raisins. The finish is warm with a creamy mouthfeel.
Be sure to visit
Bardstown Bourbon Company Discovery Series is just one reason to visit this distillery. Coupled with the outstanding food, and a quality group of team members to welcome you, this is where you see science and passion blended. Bardstown Bourbon Company is not a historical location dating back hundreds of years. It is a modern distillery dedicated to creating great bourbon and a quality dining experience. A welcoming atmosphere, coupled with cutting edge science, will make your visit memorable.