Barrel finishing has become a common practice by distillers everywhere. You will find whiskey finished in wine casks of all varieties, whiskey finished in rum, cognac, craft beer, and even whiskey finished in another brand new barrel. However, one brand uses this concept for their very identity. Angels Envy began with a product that was sourced bourbon finished in port barrels. It was and is their flavor profile and there are many fans that have grown to respect the Angels Envy brand. They are the first company to use secondary barrel maturation across their product line.
Enter Finished Rye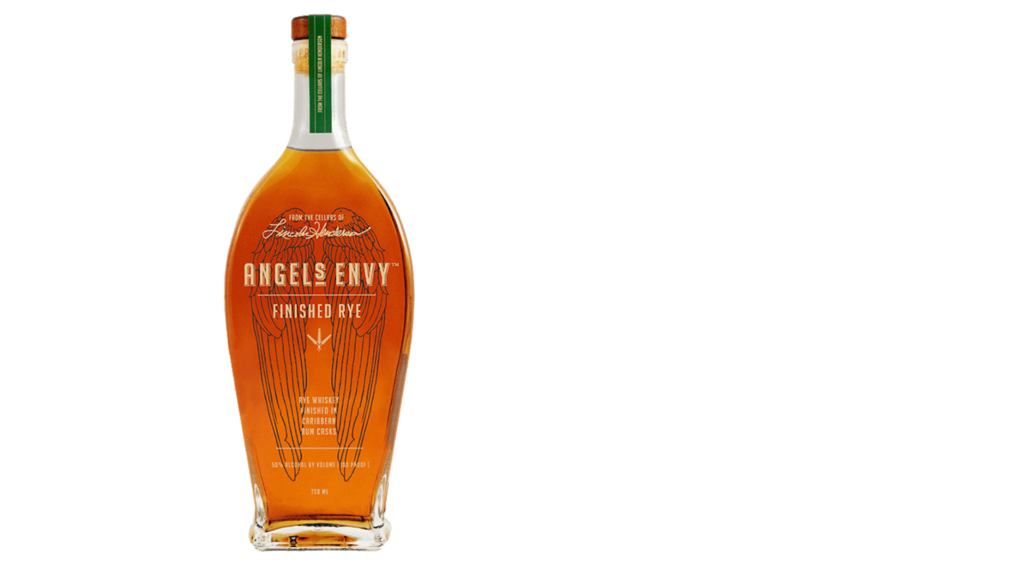 Lincoln and Wes Henderson are the founders of Angels Envy and their approach to barrel finishing has been a work in progress since they began in 2010. I have tried dozens of barrel finished whiskey, some are very good, and some, need some more work. However, Angels Envy finished rye is one of the best barrel finishes I have sampled. Angels Envy finished rye is secondary aged in Caribbean Rum casks. This only makes sense since Angels has been owned by Bacardi since its acquisition in 2015.
The Distillery
Angels Envy opened their distillery on Main Street in Louisville in 2016. The building formerly housed the American Elevator and Maching Company and has been transformed into a temple of whiskey beauty. The two story Vendome column still dominates one end of the building but their are unique Angels Envy features throughout. Be sure to take the tour as you will not only see the specific architecture but will be able to sample the various barrel finishes paired with fine chocolate. It is a unique location on the Kentucky Bourbon Trail and you should not miss it.
Worldwide Appeal
On the day my good friend Charlie Berry and I toured Angels Envy, we were part of a group visiting from Taiwan. It was a first for me despite having toured distilleries more than sixty times. Listening to our tour guide deftly handle the story of Angels Envy and then watching the interpreter relay the information to their group was a study in both patience and couriosity. The main takeaway from this tour was that bourbon and American whiskey have worldwide appeal.
Wes and Lincoln Henderson
Lincoln Henderson was known throughout the bourbon world as both an innovator, and a true bourbon-guy. He was elected to the Kentucky Bourbon Hall of Fame during their inaugural year of 2001. Elected alongside such bourbon luminaries as Jimmy Russell, Parker Beam, Booker Noe, Elmer T. Lee and others. Lincoln had a long a storied career at Brown Forman developing whiskey such as Woodford Reserve and Gentleman Jack.
It was not surprise that Wes Henderson partnered with his father to create a one of a kind whiskey brand that has become very popular. New generations of the Henderson family will continue to produce great whiskey. Wes himself was elected to the Kentucky Bourbon Hall of Fame in 2019. In fact, when he opened Angels Envy in 2016, it was the first fully functioning production distillery in downtown Louisville.
Angels Envy Finished Rye
If you have not tried this whiskey, I strongly encourage you to do so. It is a barrel finished whiskey that I truly enjoy. Also, be sure to visit their downtown Louisville location, the trip will be very worthwhile. You can sign up for a tour here.