A Look at affordable Private Label Bourbon
Many people have visited a Costco at least once in their lives or shop there frequently. Their house brand is "Kirkland," and many products, including distilled spirits, use that brand name. The Costco version of bourbon is Kirkland Signature Small Batch Bourbon and sells for around thirty dollars per 750ml bottle. It is an affordable private label bourbon. There is a lot of speculation as to who distills the whiskey that goes into the bottle. However, the label distinctly mentions Tennessee, which points toward George Dickel as the producer.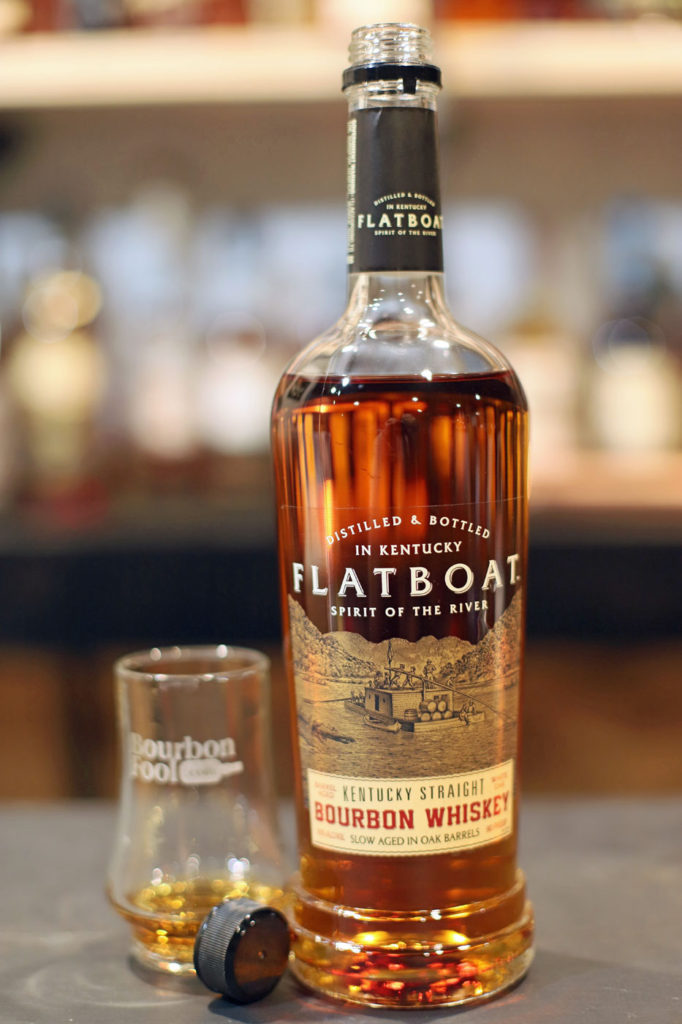 Flatboat Bourbon
This article will focus on another private label, a house brand for Liquor Barn stores in Kentucky. There are multiple locations, and I always visit them at least once during any trip to Kentucky. I choose Flatboat because it has a direct connotation to the history of bourbon and is an affordable private label bourbon. For more about the importance of flatboats and their impact on bourbon development, please check out this post.
Kentucky Straight Bourbon
The label on Flatboat indicates that it is "Kentucky Straight Bourbon," which automatically tells me it is at least four years old. Research suggests the distiller is the Barton Distillery in Bardstown, Kentucky. Barrels used for the Barton 1792 brand likely also age Flatboat. This bourbon is available at a regular price of $25.99 for a 750ml bottle. In today's bourbon world, that can be considered a low price.
How does it taste?
I purchased my bottle of Flatboat quite some time ago. The label is distinct, featuring a flatboat navigating a river. Above the image are the words Spirit of the River. This bottle was a pure impulse purchase. Back then, I was buying any unique or unavailable bottle that I could not purchase in Michigan. The color is a little on the light side but still has a pleasant amber shade. The nose or aroma is a pleasant surprise with a floral and spice mixture. The flavor was not robust for a 90 proof whiskey, and I hoped for more. However, when allowed to open up, Carmel and cinnamon become more pronounced. The finish is short and not memorable. Flatboat is not a bourbon I will drink neat, but it is a sound mixer at a low price point.
Why Private Label?
What distinguishes a private label from a barrel selection is that a private label is exclusive to a chain store, restaurant, or bar. You may be able to buy a barrel selection of Barton 1792 at multiple locations throughout the country. The Flatboat brand is only available in Liquor Barn or their affiliated Party Mart stores, all located in Kentucky. Liquor Barn has locations in Louisville, Lexington, Bowling Green, Danville, Elizabethtown, and Owensboro. Lexington and Louisville each are home to seven stores, while Owensboro has two. There are also two affiliated Party Mart Stores in Louisville.