The recent expansion resulted in a new Buffalo Trace visitor experience. All of the changes are positive and will make a great visit even better. I will highlight the differences first and then outline the Covid-19 procedures at the end of this article.
What has changed?
The old entrance to the gift shop is now the entry to sign in for distillery tours. It is a more comfortable and less crowded process to register for a tour. It was a real bonus to chat with the consummate tour guide and friend Freddie Johnson before our expansion tour began. Everyone should have the opportunity to meet and experience a tour with Freddie.
Entering the expanded gift shop and retail area is around the corner from the distillery tour entrance. The first thing you will notice about the re-purposed production facility is the glass doors that were were the original loading dock doors. From here, you will enter an expanded space that features all of the retail items for sale, including available bottles of Buffalo Trace spirits along with Freddie's Root Beer.
The expanded retail area is much larger than before, with two separate areas to check out. For anyone who remembers the smaller retail space, this will be a much more pleasurable experience than before. Everything from tee-shirts to signs to books is on display with ample room to walk around.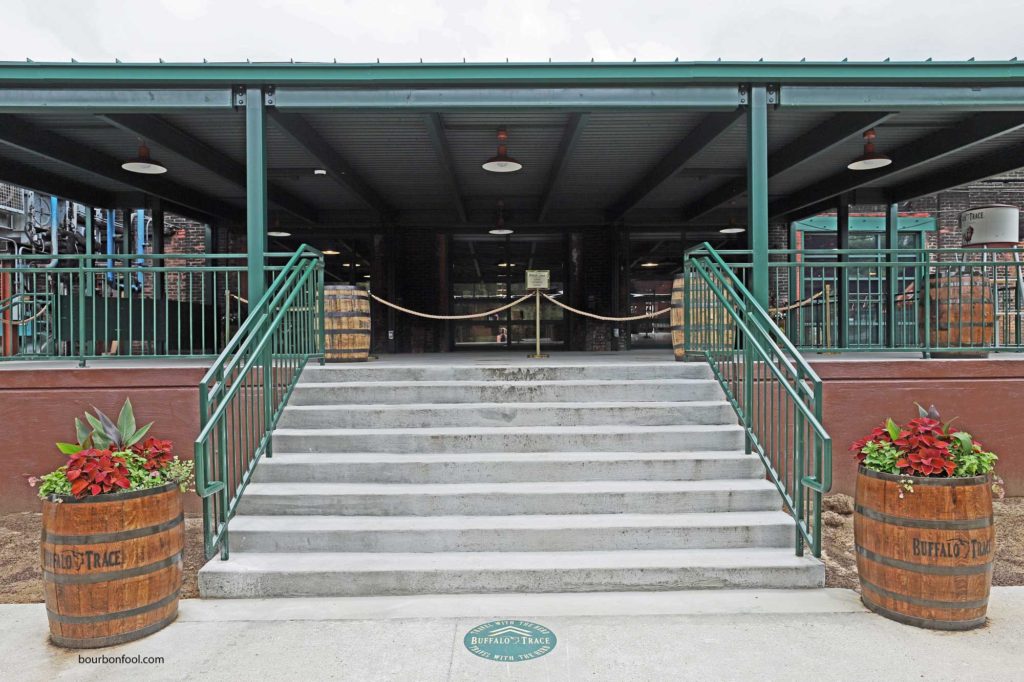 Private tasting rooms
For anyone that experienced the noise and crowded areas while experiencing a tasting at Buffalo Trace previously, you will love the new private tasting rooms. On the second floor above the retail shop is a series of private tasting rooms. The privacy makes for a much more intimate and enjoyable tasting. Tasting rooms are located next to the new Giants of Bourbon Hall.  The hall is an event space that is available to rent after hours.
Buffalo Trace Distillery has always been a must-visit for anyone that enjoys everything bourbon has to offer. Great products, historical significance, and friendly people. The newly expanded visitor center has created a new Buffalo Trace experience.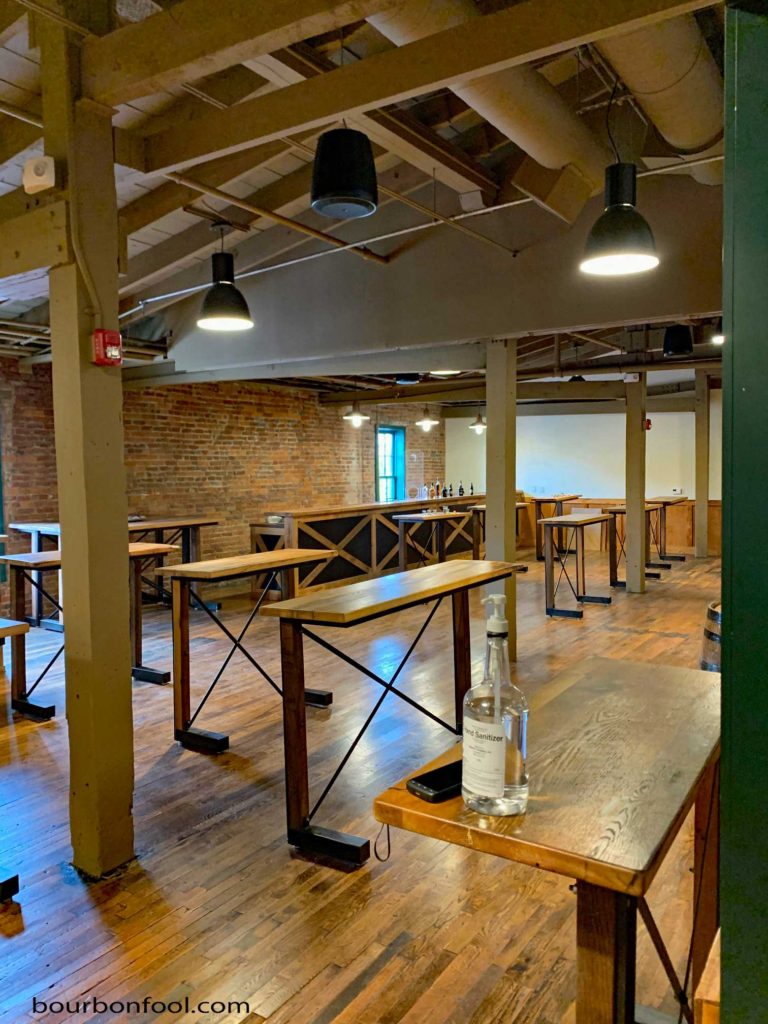 Once you park your car, you are directed to a building to be temperature checked. You will then receive a wristband verifying the test.  You are required to wear a mask on the premises. Masks can be removed during your tasting. From time to time, it was a strain to hear questions asked during the tour, but otherwise, it was not uncomfortable. Shelley was our capable guide and graciously led us through the expansion tour.
There are limitations to the number of people allowed in the retail area. If the area is at capacity, you wait at designated spots outside until space is available. There is one way to enter, and one way to exit the area. Always remember that during this new normal that you should sign up for tours online ahead of time. Tour groups are smaller, and you do not want to miss out.