A Look At Little Book Whiskey
Quite a while ago, I purchased a bottle in a handsome display box, and it is now time to take a look at Little Book Whiskey.
Little Book Whiskey is a project that comes from Freddie Noe of Jim Beam. Freddie is the grandson of Booker Noe and the son of Fred Noe, and making good whiskey is part of his family heritage.
Little Book is an annual release available in limited quantities. They are all blended whiskeys that are experimental to create unique flavor profiles. So far, there have been four chapters released.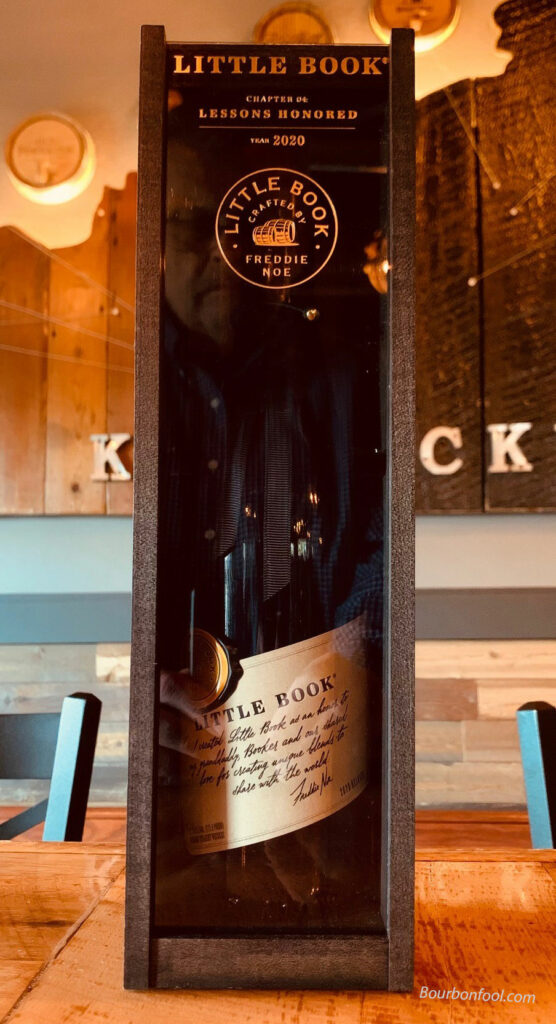 Chapter One "The Easy"
The first entry in the Little Book series consists of 4-year-old bourbon, six-year-old Rye whiskey, six-year-old Malt Whiskey, and 13-year-old Corn Whiskey. A robust 120.48 Proof this blend is much sought after.
Chapter Two "Noe Simple Task"
This 118.8 whiskey does not include a single drop of bourbon. It comprises a 13-year-old Canadian Rye Whisky, an eight-year-old Kentucky Straight Rye Whiskey, and completed with a 40-year-old Canadian whisky.
Chapter Three, "The Road Home"
Little Book Chapter 3 is an all-bourbon blend made up of Knob Creek Nine-year-old, Baker's 12 year old, Basil Hayden's nine years old, and finally, booker's 11 year old. A serious 122.6 Proof for this blend of Beam whiskeys.
Chapter Four, "Lessons Honored"
Our featured whiskey is a blend of four-year-old Kentucky Straight Brown Rice Bourbon, Eight-year-old Kentucky Straight High Rye Whiskey, and seven-year-old Kentucky Straight Bourbon. Please watch our review of this whiskey in this week's version of What's New At Charlie's. You can watch the video HERE.
I hope you enjoyed a look at Little Book Whiskey. Bottles of Little Book are in high demand. If you see one, you might want to purchase it. Chapter One is ranked very high by many whiskey fans and especially those who are fans of Jim Beam products.